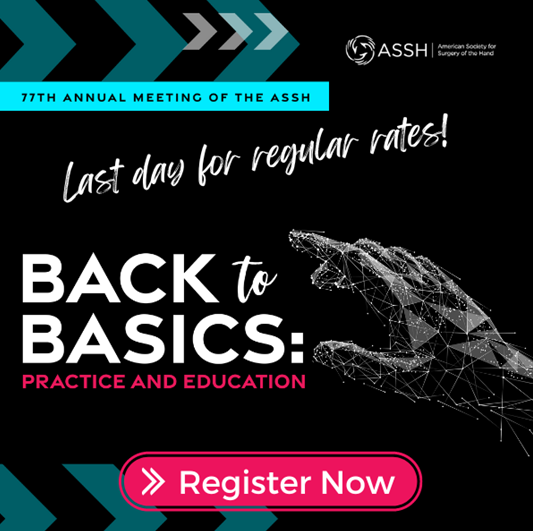 Le Dr Tchurukdichian a eu le plaisir et l'honneur de participer au Congrès annuel de l'ASSH : American Society for Surgery of the Hand qui a eu lieu à Boston du 27 septembre au 1er octobre.
Un évènement accueillant des conférences, des sessions de laboratoire, des séminaires et des ateliers pour les membres de l'ASSH afin de perfectionner leurs compétences aux côtés de leurs pairs. Fondée en 1946, l'ASSH compte actuellement plus de 3 500 membres des États-Unis et du monde entier.
A cette occasion le Dr Tchurukdichian et le Dr Grégoire Chick ont pu présenter un e-poster (les e-posters ont été diffusés sur des écrans LCD) sur les résultats à 5 ans d'évolution de leurs prothèses trapézométacarpiennes « TOUCH ».
Ceci dans le processus d'introduction de cette technique chirurgicale sur le sol américain.
Découvrez le e-poster ici :
https://www.assh.org/eposters/s/eposters?id=aDK5b0000004EBxGAM